Creating Community One Production at a Time
---
Upcoming
The 2022 Ten-Minute Play Contest
Thanks to the many people who have submitted plays for the 10-minute play contest! It looks like many more want to submit. We've extended the deadline to the end of August 15, 2022. More details here.
Hoka Days Fringe Festival
Theatre Oxford will present two, original, short plays on August 27th at the Powerhouse at 6 pm & 7:30 pm! Mama's Flowerbed by local writer, LaToya Faulk, explores the culture gap between siblings and their understandings of place. Mr. Patterson's Aborted Flight by Charlie Finesilver fantasizes what it would be like to get rid of the person sitting next to you on a plane who will not stop talking! Learn more here.
Meet the Playwrights!
LaToya Faulk and Charlie Finesilver, the playwrights for the 10-minute plays Theatre Oxford will feature for the Hoka Days, will be available between shows from 6:30-7:30 on August 27 at the Powerhouse. They look forward to meeting you!
Auditions!
Another Side of Tennessee Williams will feature four of Williams' short plays with a bit more humor or commentary. Learn more here.
---
News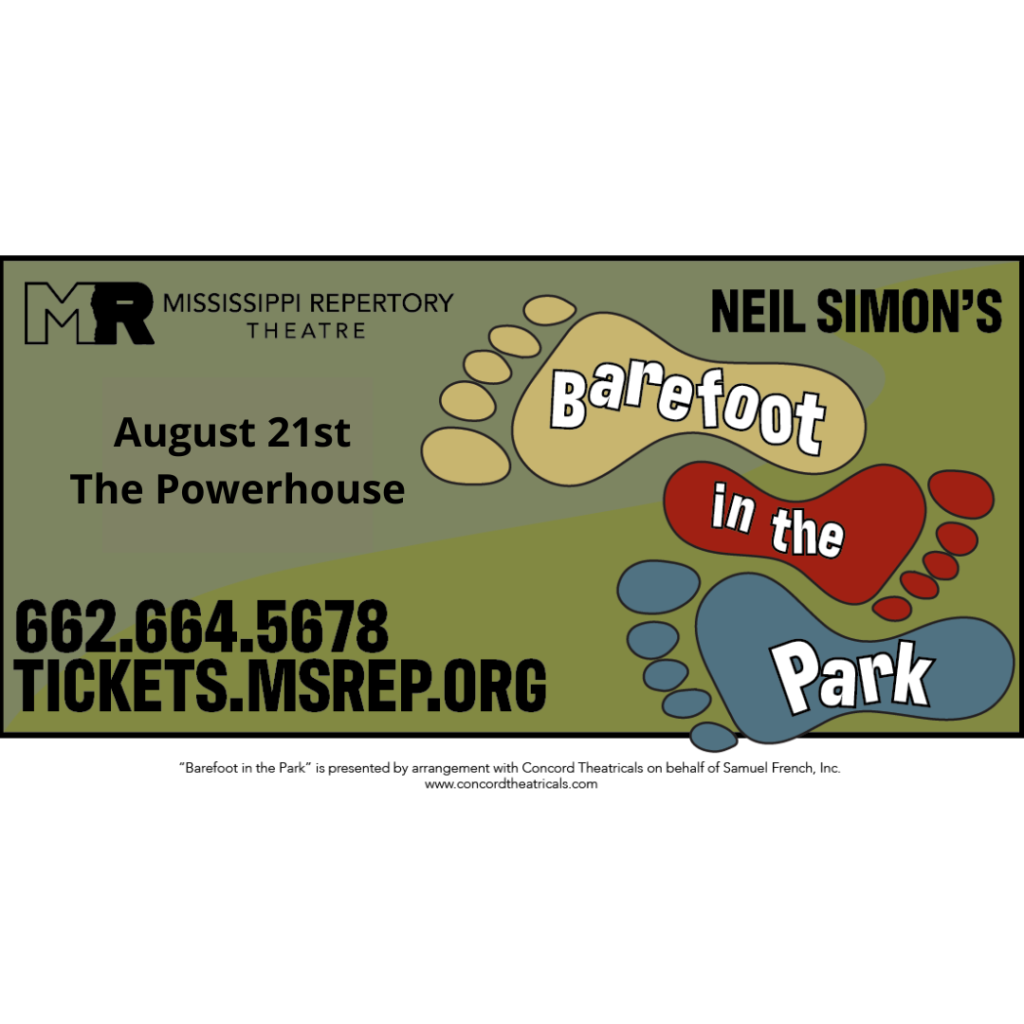 Barefoot in the Park
Mississippi Repertory Theatre, Mississippi's newest professional theatre, presents Neil Simon's Barefoot in the Park, August 21, at the Powerhouse. The touring production comes from The Coliseum Theatre in Corinth, MS featuring Albert Gant and Ebony Campbell. Learn more!
Theatre Oxford featured on MPB
Great Membership Kickoff!
Thanks to all for making our Membership Kickoff Party a success! Our membership drive continues, so you can still join us! See picture gallery here!
Acting Classes for Adults through YAC
Acting and Improv classes, taught by Anubis Improv founder David James Hamilton and Rhes, are being offered August, September, and October through Yoknapatawpha Arts Council. More details here.
---