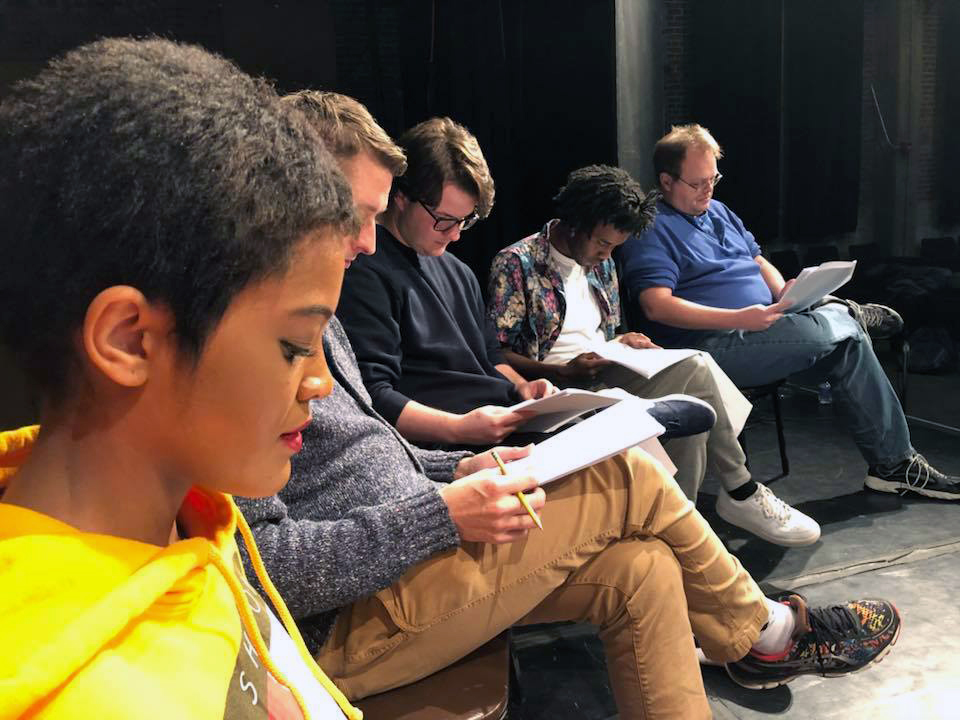 Up Next
Keep an eye out for auditions this May/June for our Hoka Days production celebrating poems by Ann Fisher Worth, the 2023 Governor's Award winner for Excellence in Literature and Poetry given by the Mississippi Arts Commission!
Follow us on social media (@theatreoxford), join our mailing list, or check back here frequently.
Thanks to all who auditioned for Absurd Person Singular by Alan Ayckbourn!
Cast
David James Hamilton as Sidney Hopcroft
Maggie White as Jane Hopcroft
Elliott Bexley as Geoffrey Jackson
Kate Lechler as Eva Jackson
Connor King as Ronald Brewster-Wright
Paula Stack as Marion Brewster-Wright
Jake Hall as Dick Potter
Brenna Dogwood as Lottie Potter
About Ayckbourn (Playwright): Sir Alan Ayckbourn is an Olivier and Tony Award winning playwright. 10 of his plays have been produced on Broadway, garnering two Tony nominations and one Tony Award. Absurd Person Singular is considered one of his major successes.
About Absurd Person Singular: Concord Theatricals notes, "Ayckbourn outdoes himself…with a hysterical farce."  The play follows three couples in three kitchens on three Christmas Eves, tracking their changing fortunes, which shake up the social scene. This year marks the 50th Anniversary of the play, which has seen revivals in New York and London in the last five years. 
From the Director, Naomi Levin: Absurd Person Singular, though written in the 1970s, speaks to current audiences with themes common to us. Social status, gender roles, self-absorption, materialism and greed, and anxiety and isolation are just a few of the themes in the play. Though all of these could be considered a "dark" side of humanity, this play brings them to light through humor and absurdity."
Auditioning for Theatre Oxford: What to Expect
Audition requirements may vary depending on the show and the director; however, Theatre Oxford wants to ensure you have an equal opportunity to nail your audition, which is why we will generally provide monolog options and/or scenes from the play in advance so you can prepare. We'll also list a synopsis of the show and a character breakdown for you.
What to prepare
Please print and fill out this AUDITION FORM to bring with you to the audition. If you cannot print, no worries. We'll have forms at the audition, but you'll need to bring your list of conflicts between now and show time!
Choose one of the six monologues on THE MONOLOG LIST. Prepare and present it for the audition. The director may have you read with other actors from the play scripts after your monologue.
Virtual Audition Option
We strongly encourage live auditions; however, if you are unable to attend in person, please fill out our AUDITION FORM, record one of the six monologs provided under "what to prepare," then email your audition form and a link to your audition video to theatreoxford@gmail.com by the end of in-person auditions time.
Time Commitment
Rehearsals generally take place Sunday through Wednesday evenings until tech/dress rehearsal week. That week all actors are expected to be at the theatre each night.
---
---
Be sure to sign up for our email newsletter and follow us on social media (Facebook, Instagram, and Twitter).