December 12-18, 2021:
Holiday Theatre Camp with Yoknapatawpha Arts Council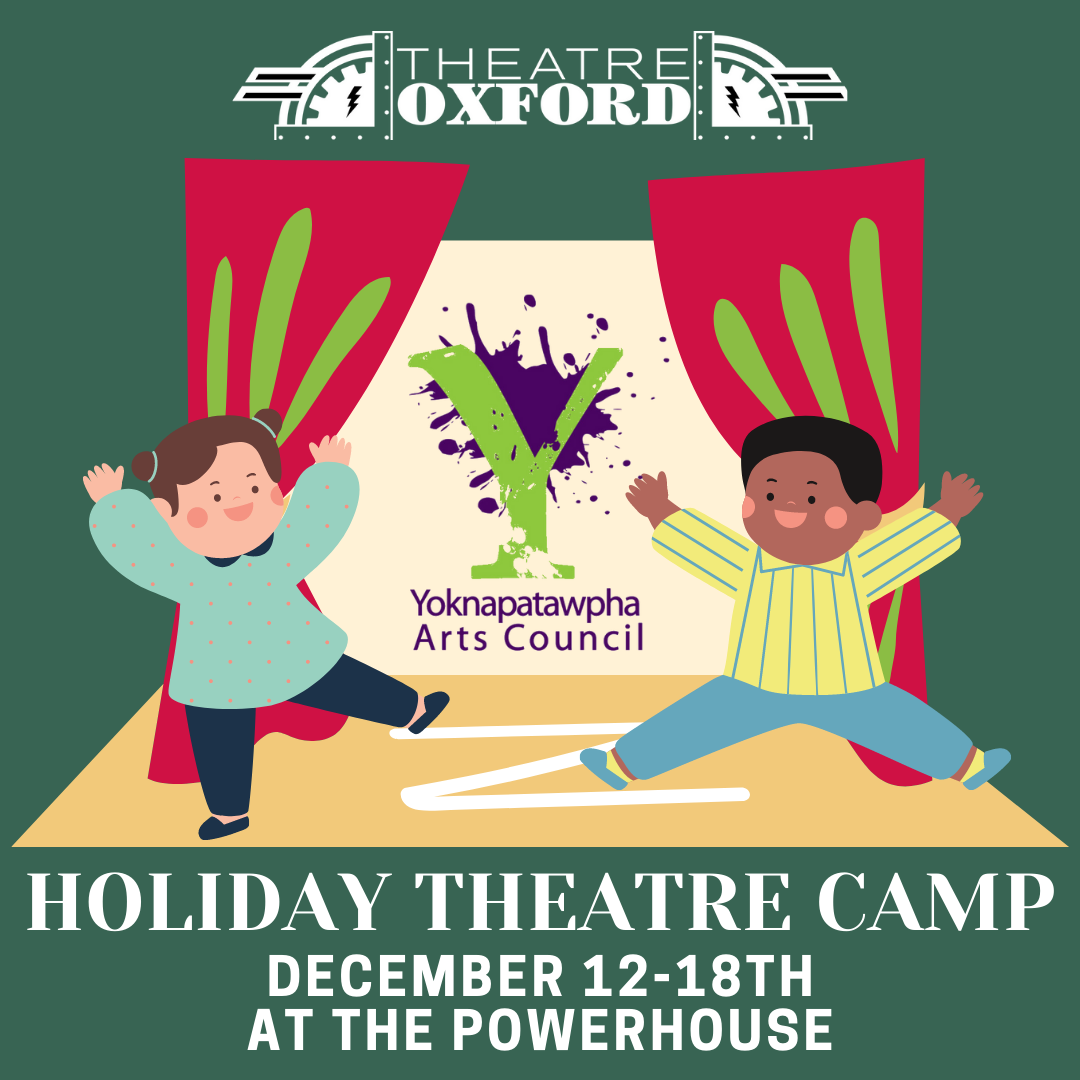 Times:
Sunday, December 12th: Orientation & Auditions (mandatory)- 3:00-5:00 pm
Monday-Friday, December 13th-17th: Workshop and Rehearsals – 4:00-6:00 pm
Saturday, December 18th: Two performances: 1:00 pm and 4:00 pm
Ages: 8-14
Location: Powerhouse
Sponsored by the Yoknapatawpha Arts Council and Theatre Oxford, Inc.
This holiday themed theatre camp will give the participants a chance to experience theatre and performance with some of Theatre Oxford's member actors. Each participant will be cast and perform a role in one of the short holiday plays written just for young actors. Students will take part in creating the entire production and work on movement, voice, and improv skills. No prior theatre experience required.
Families and friends will be invited to the culminating production and holiday reception.
Prices: $185 for members of YAC or Theatre Oxford/$200 for non members.
Registration ends December 8th at midnight!
All participants will be required to wear a clear plastic face shield (which will be provided) during workshops and performances.
Limited scholarships available through the Art for Everyone program, please email yacoperations@gmail.com if you would like scholarship information.
Classes and programs offered by the Arts Council may be adjusted to be responsive to evolving City of Oxford, Lafayette County and Health Department guidelines.